Welcome to the Deliver Us the Moon Wiki
Deliver Us The Moon is an story-driven survival Sci-Fi game that is currently being developed by Koeken Interactive. The first episode is expected to release in August of 2016. This wiki is a collaborative resource for the game and is maintained by the contributions of the fans. Feel free to use our forums or chat room to discuss gameplay. All editors are welcome. Come join our community!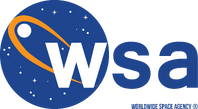 Deliver Us The Moon is set in the near future where the earth's resources are nearly depleted. The nations of the world have come together to create the Worldwide Space Agency (WSA). Under the banner of the WSA, astronauts were sent to the moon to conduct research aimed at securing the future of mankind. Sadly, due to bickering between countries, no solution has been agreed upon. Read more...
Ad blocker interference detected!
Wikia is a free-to-use site that makes money from advertising. We have a modified experience for viewers using ad blockers

Wikia is not accessible if you've made further modifications. Remove the custom ad blocker rule(s) and the page will load as expected.